National Hurricane Center (NHC). Vérifiez bien les dates! Check dates!
Ci-dessus: la tempête tropicale Chantal a gardé jusqu'à présent une trajectoire (prévue) plutôt stable. Elle devrait passer à environ 350 km/220 miles au sud-ouest de nos îles dans la soirée et la nuit de mardi. Nous ne serons donc pas en principe affectés par des vents de "force tempête" mais très certainement par de fortes pluies (50 à 130 mm possibles) pouvant provoquer des inondations voire des glissements de terrain. D'autre part, dans l'hémisphère nord, la partie nord des cyclones est la plus active (voir graphicast du NHC plus bas). Donc du très mauvais temps est probable dans les 2 prochains jours (zone en jaune dans la carte plus bas). Actuellement, seules la Guadeloupe et surtout la Martinique sont en alerte Météo France et évidemment toutes les autres îles du sud des Petites Antilles.
Bulletin météo normal et détaillé plus tard ce matin...
Above: Tropical Storm Chantal kept a trajectory very stable (Expected). It should run at about 350 km/220 miles southwest of our islands on Tuesday evening and night. Therefore, we should not normally affected by "storm force" winds but likely by heavy rainfall (2 to 5 inches possible). It could cause flash flood or even landslides. On the other hand, in the northern hemisphere, the northern part of cyclones is generally the most active (see NHC graphicast below). So a very bad weather is likely in the next 2 days (yellow area in the map bellow).
Normal detailed report later this morning ...
Prévisions météo graphiques du NHC (cliquez sur l'image pour l'agrandir)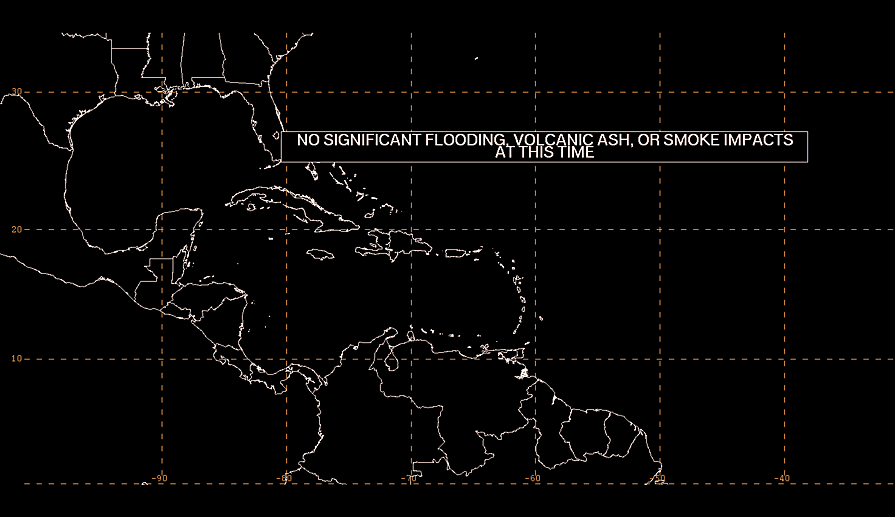 NHC Graphicast, graphic forecast (Click image to enlarge)
Webcams St Martin-St Barts








Nettle Bay Beach Club, netcam3, anse 3

Nettle Bay Beach Club. Netcam1, anse 3

Nettle Bay Beach Club, netcam2 (anse 4)






Philpsburg, Great Bay

St Barts, Gustavia

Baie St Jean, St Baths
AIDE- INFO - HELP
ORAGES - THUNDERSTORMS
Zoom - St Martin: point rouge - red dot (rafraîchissement toutes le 5 mn - refreshes every 5 mn)
Prévisions graphiques - Meteo France - Graphic forecast