PROBABLE dans les prochaines 48 h...





National Hurricane Center via Wunderground





"Notre" Onde tropicale commence à intéresser le NHC. Ce système qui produit déjà des vents proches de la force tempête se rapproche de nos îles. Il a pour l'instant une faible chance, 10%, de devenir un cyclone dans les prochaines 48 h. Météo France ne semble pas beaucoup s'inquiéter pour l'instant... Les effets de ce système devraient commencer à se faire sentir dès samedi. Je ne pense pas qu'il y ait grand danger mais mieux vaut surveiller ce système atypique de près (ce genre de phénomène se produit généralement à partir d'août). Quoiqu'il arrive, il est probable que ce système va nous apporter des vents relativement forts, une mer très agitée à forte, de fortes pluies et des orages. Prochaines informations demain matin.
AIDE- INFO - HELP
| | | |
| --- | --- | --- |
| | Webcams | |
| | | |
| Nettle Bay Beach Club, St Martin | Great Bay, St Maarten | St Barts |
"Our" Tropical wave begins to interest the NHC. It is producing currently winds near storm force. This system approaching our islands has now a low chance, 10%, of becoming a tropical cyclone during the next 48 hours. The effects of this system should begin to be felt on Saturday. This system should be closely monitored.
Whatever happens, it is likely that this system will bring us relatively strong winds, choppy to rough seas, heavy rainfall and thunderstorms. Next Information: tomorrow morning.
NHC:
A SMALL LOW PRESSURE AREA PRODUCING WINDS TO NEAR TROPICAL STORMFORCE IS LOCATED ABOUT 775 MILES EAST OF THE LESSER ANTILLES. ALTHOUGH THE THUNDERSTORM ACTIVITY ASSOCIATED WITH THIS SYSTEM HAS BECOME A LITTLE MORE ORGANIZED TODAY...STRONG UPPER-LEVEL WINDS ARE EXPECTED TO LIMIT ANY ADDITIONAL DEVELOPMENT AS THIS DISTURBANCE MOVES WESTWARD AROUND 15 MPH. THIS SYSTEM HAS A LOW CHANCE...10 PERCENT...OF BECOMING A TROPICAL CYCLONE DURING THE NEXT 48 HOURS. ADDITIONAL INFORMATION ON THIS SYSTEM CAN BE FOUND IN HIGH SEAS FORECASTS ISSUED BY THE NATIONAL WEATHER SERVICE.
AIDE- INFO - HELP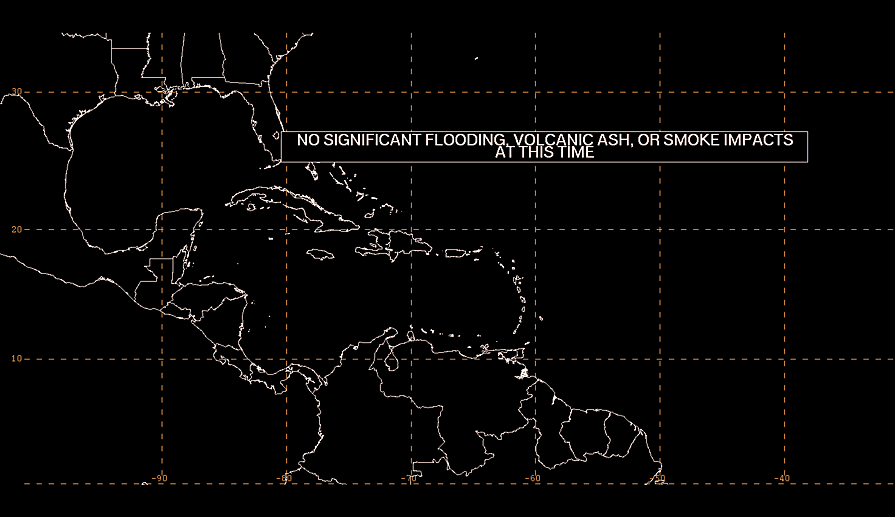 Animation Satellite Infra-rouge Petites Antilles - Lesser Antilles infrared loop
ORAGES - THUNDERSTORMS
Zoom - St Martin: point rouge - red dot (rafraîchissement toutes le 5 mn - refreshes every 5 mn)