National Hurricane Center via Wunderground
| | |
| --- | --- |
| | RÉSUMÉ |
Légère dégradation. Une

Onde Tropicale

, pour l'instant peu active, va arriver dans les prochaines heures sur les Petites Antilles apportant quelques averses et orages.

Un anticyclone plus au nord continue de produire des alizés modérés à assez forts et une mer très agitée.
Une seconde Onde Tropicale
suivra en fin de semaine. Elle n'est pas très active du moins pour l'instant. Aujourd'hui, on peut encore s'attendre à quelques belles périodes ensoleillées mais des nuages devraient arriver cet après-midi et la nuit prochaine. L'Atlantique est calme. Aucun système cyclonique en vue ni prévu.
RIEN DE SÉRIEUX NE MENACE NOS ÎLES
.
Bulletin plus détaillé dans une petite heure...
| | |
| --- | --- |
| | SUMMARY |
Slight worsening. A Tropical Wave, weak at this time, will cross Lesser Antilles during the next hours and probably bring showers and thunderstorms. A second weak tropical wave will follow in about 4 days. A high pressure system at north continue to produce moderate to fresh trade winds and moderate to rough seas. Today, we expect some large sunny spells but also some moderate passing showers in the afternoon and tonight. Tropical Atlantic remains tranquil. No tropical system in sight nor expected.
NO SERIOUS THREAT TO OUR ISLANDS.
More detailed forecast in an hour ...


Prévisions météo graphiques du NHC (cliquez sur l'image pour l'agrandir)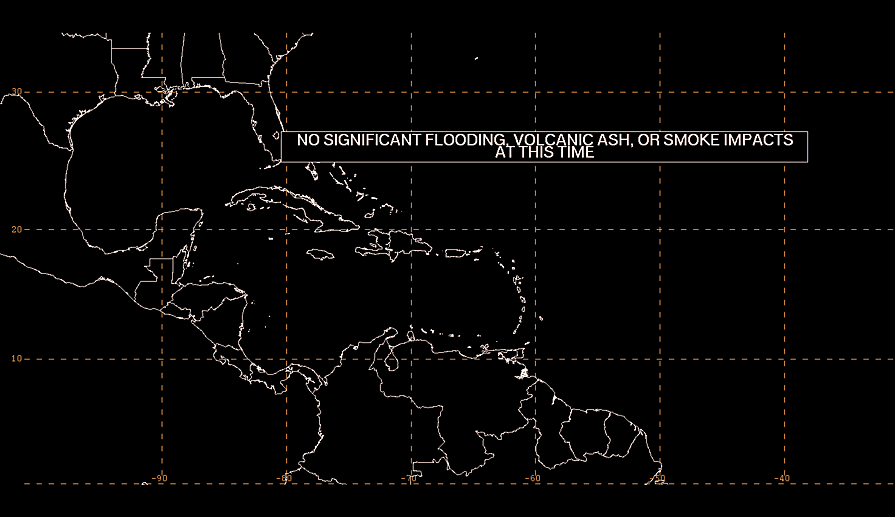 NHC Graphicast, graphic forecast (Click image to enlarge)
Webcams St Martin-St Barts








Nettle Bay Beach Club, netcam3, anse 3

Nettle Bay Beach Club. Netcam1, anse 3

Nettle Bay Beach Club, netcam2 (anse 4)






Philpsburg, Great Bay

St Barts, Gustavia

Baie St Jean, St Baths
| | |
| --- | --- |
| | LA METEO DE BAIE NETTLÉ |
| | |
| --- | --- |
| | BAIE NETTLÉ FORECAST |
AIDE- INFO - HELP
Animation Satellite Infra-rouge Petites Antilles - Lesser Antilles infrared loop
ORAGES - THUNDERSTORMS
Zoom - St Martin: point rouge - red dot (rafraîchissement toutes le 5 mn - refreshes every 5 mn)
Prévisions graphiques - Meteo France - Graphic forecast