National Hurricane Center via Wunderground
A warning is now in effect for small craft operators and sea bathers for rough seas 7-8-9 and even 10 ft possible (
Anguilla
). Small Craft operators should exercise caution while operating over open waters (
http://www.meteo.an
).
Strong gusts for now. In addition, the satellite map shows that some squally clouds are back to our islands. Showers are still possible tonight and overnight.
Avis de prudence d'Anguilla (
http://www.antiguamet.com
) et Météo des Antilles Néerlandaises.
Fortes rafales ce soir, par moments. De plus, la carte satellite montre que des grains se rabattent vers nos îles. Des averses sont donc encore possibles cette nuit.
Prévisions météo graphiques du NHC (cliquez sur l'image pour l'agrandir)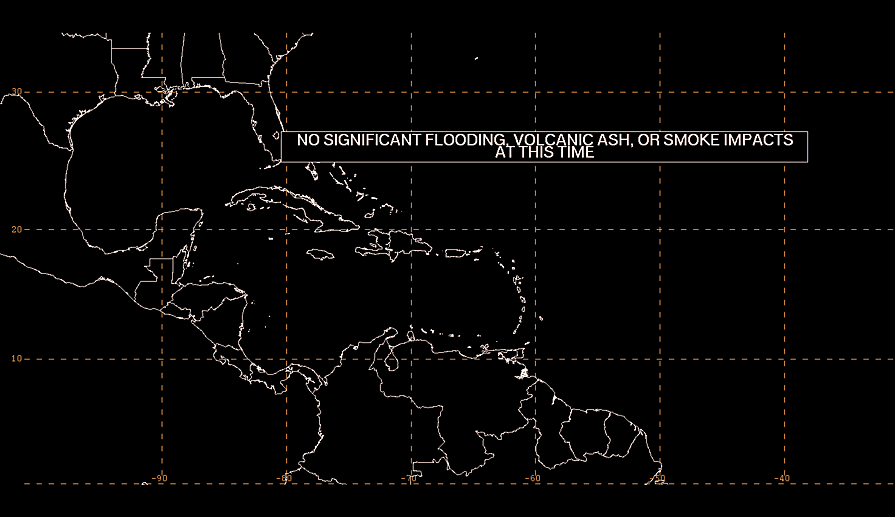 NHC Graphicast, graphic forecast (Click image to enlarge)
Webcams St Martin-St Barts








Nettle Bay Beach Club, netcam3, anse 3

Nettle Bay Beach Club. Netcam1, anse 3

Nettle Bay Beach Club, netcam2 (anse 4)






Philpsburg, Great Bay

St Barts, Gustavia

Baie St Jean, St Baths
AIDE- INFO - HELP
Animation Satellite Infra-rouge Petites Antilles - Lesser Antilles infrared loop
ORAGES - THUNDERSTORMS
Zoom - St Martin: point rouge - red dot (rafraîchissement toutes le 5 mn - refreshes every 5 mn)