National Hurricane Center via Wunderground
Système Invest 92L approchant nos îles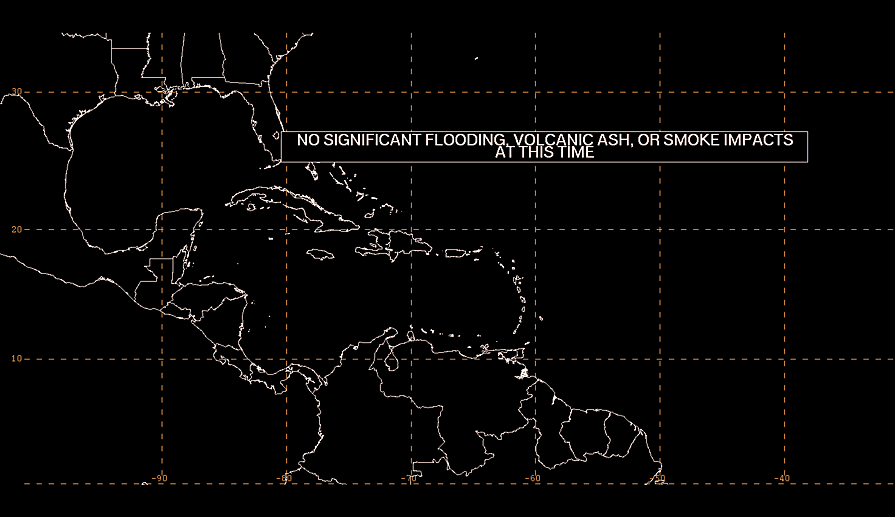 Le petit système qui nous inquiétait un peu hier soir, rencontre des vents d'altitude défavorables à son développement. Il n'a plus que près de 0 % de potentiel de formation. Cependant, en dehors d'un éventuel développement, il peut nous apporter des vents forts, mer forte, sévères précipitations et des orages à partir de dimanche, peut-être avant. Il convient donc de rester vigilant. Les modèles informatiques prévoient une trajectoire comprise entre le sud de nos îles et largement au nord-est et nord de celles-ci.
Ce matin: nuageux avec des éclaircies, bonnes chances d'averses. Ce temps n'est pas en relation directe avec le système précité mais avec un flux perturbé qui stagnait sur le sud des Petites Antilles et qui est "remonté" hier vers nos îles. INFO: belles averses actuellement avec de fortes rafales (9:35).
Bulletin normal plus tard ce matin.
The small system that worried us a bit last night, encounters unfavorable high-level winds to develop. It has now only about 0% chance to develop.
NHC: The low continues to become less organized...and strong upper-level winds are expected to prevent any development. This system has a low chance...near 0 percent...of becoming a tropical cyclone during the next 48 hours as it moves west-northwestward at about 15 mph.
However, it can bring strong winds, rough seas, heavy rains and thunderstorms from Sunday, maybe before. It should therefore remain vigilant. Computer models predict a path between the south of our islands and far north-east or north.
This morning: Cloudy with sunny spells and a good chance of showers. This weather is not directly related to the above system but with a disturbed flow staying on the southern Lesser Antilles and moved yesterday toward our islands. INFO: Currently, relatively heavy showers with strong gusts (9:35 am).
Regular bulletin later this morning.
Webcams St Martin-St Barts














Nettle Bay Beach Club, netcam3, anse 3

Nettle Bay Beach Club. Netcam1, anse 3

Nettle Bay Beach Club, netcam2 (anse 4)










Philpsburg, Great Bay

St Barts, Gustavia

Baie St Jean, St Baths
Animation Satellite Infra-rouge Petites Antilles - Lesser Antilles infrared loop
ORAGES - THUNDERSTORMS
Zoom - St Martin: point rouge - red dot (rafraîchissement toutes le 5 mn - refreshes every 5 mn)